A few readers have asked for some performance updates on my Save app Market Savings investment, where your principal is FDIC-insured but the interest is linked to market returns via derivatives on index ETFs. If you put in $10,000 for example, you'll always get $1,000 back no matter what. However, unlike a bank certificate, your interest is invested in riskier things and not guaranteed. You might get 8% ($800), you might get 0% ($0). Please see my Save App review for more details.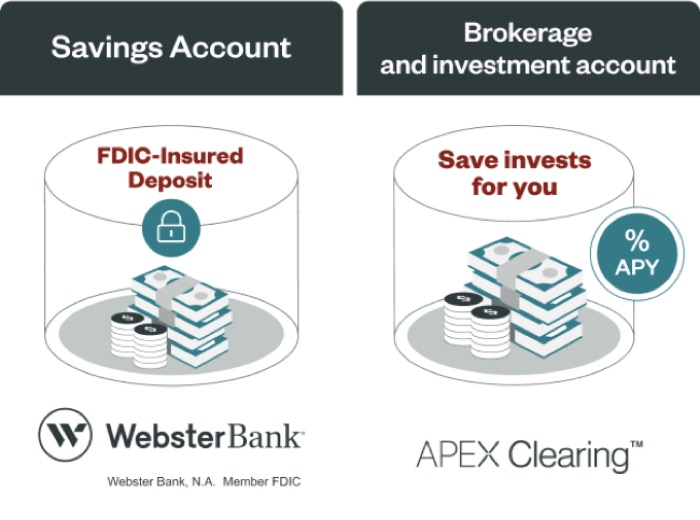 Here are some actual (not back-tested) returns for their multiple investment options: Conservative, Moderate, Growth, Multi-Strategy, and ESG. I personally picked the middle-of-the-road Moderate portfolio. I made my initial investment in mid-December 2022, so I've only received two full months of returns information. Here are the performance numbers they sent me for January 2023: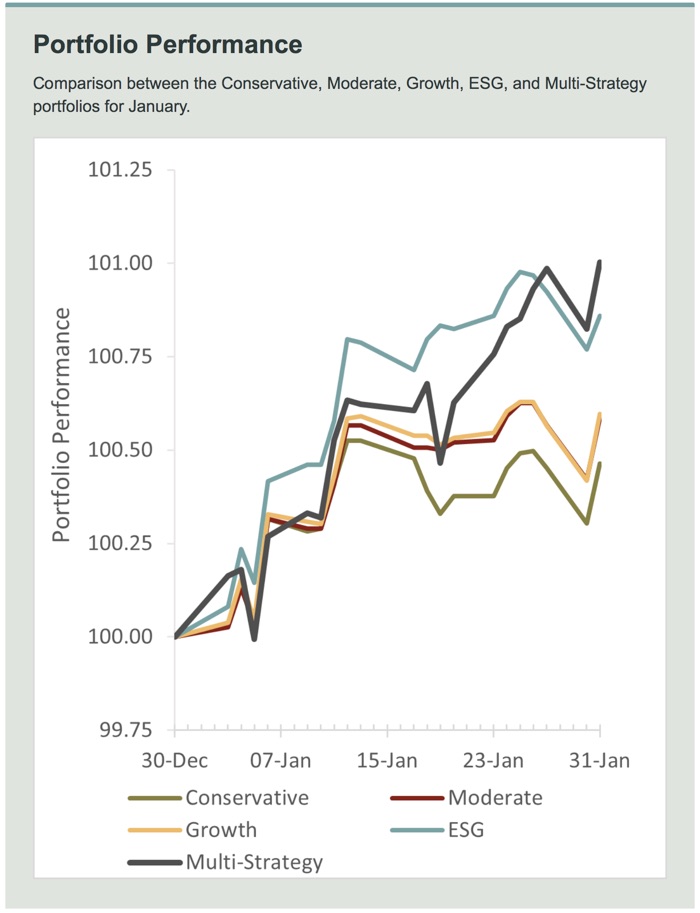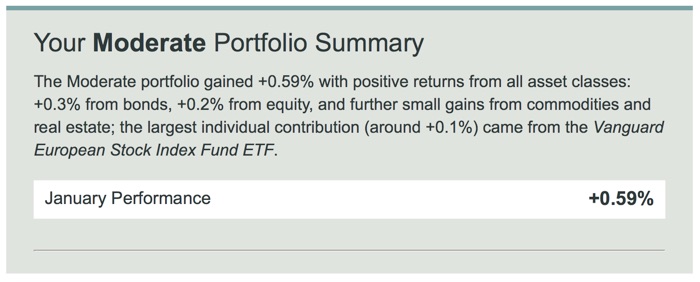 Interesting that the Moderate and Growth portfolios had similar returns in January, but the Multi-Strategy and ESG returns were noticeably different. They also mention the specific ETFs used in their portfolios.
Here are the returns numbers they sent me for February 2023: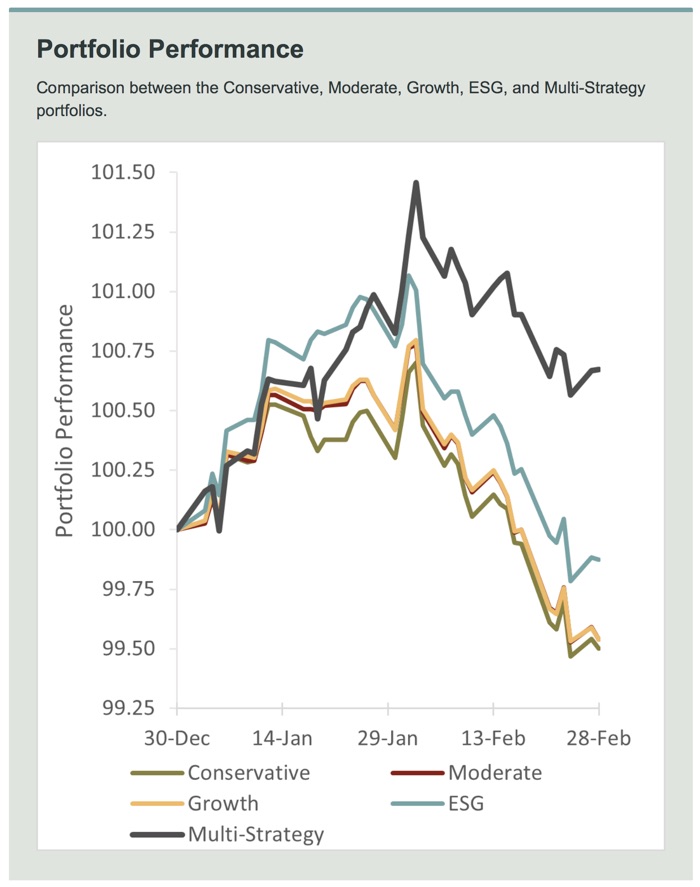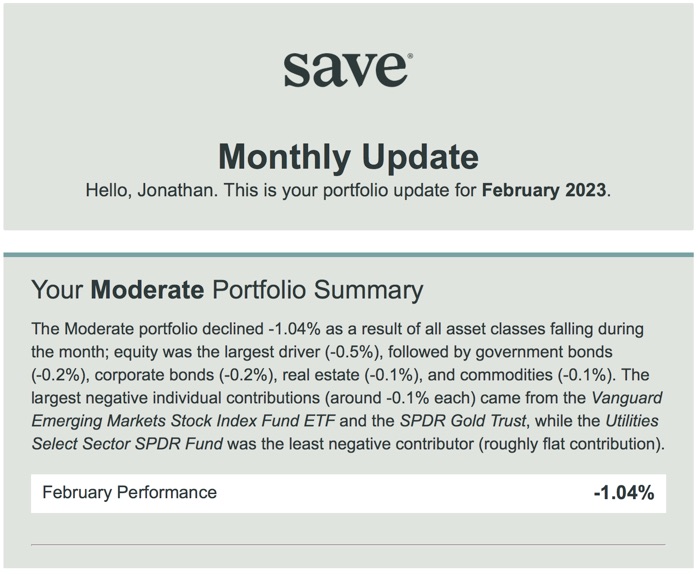 Again, the Moderate and Growth portfolios had similar returns in January, and Multi-Strategy and ESG did their own thing.
Here is what is held in my "Moderate" Portfolio: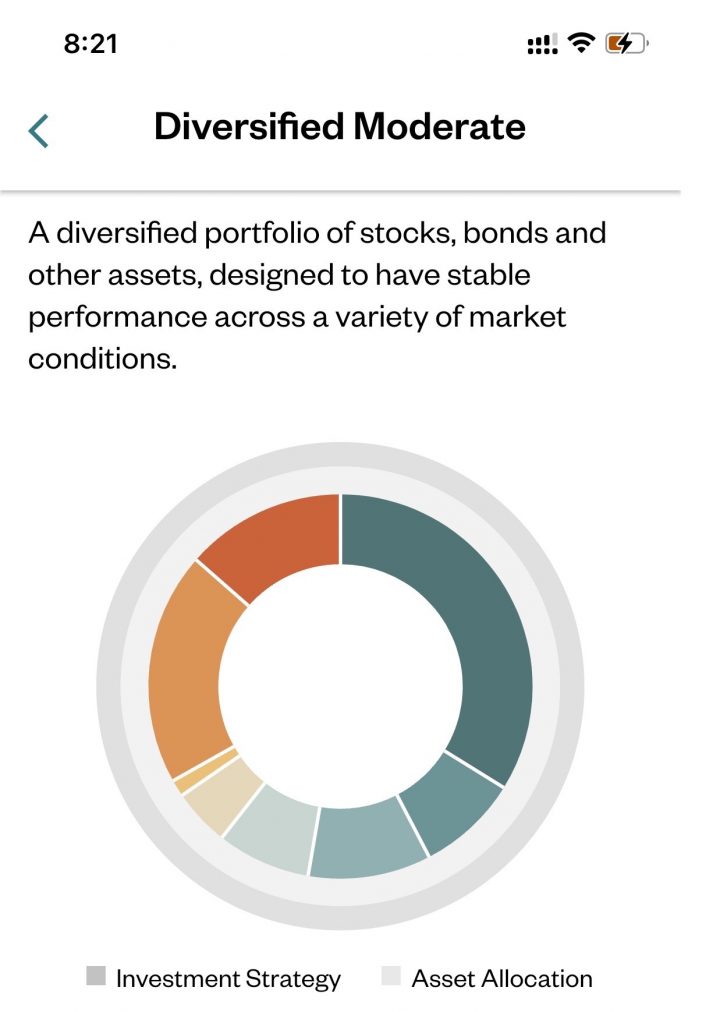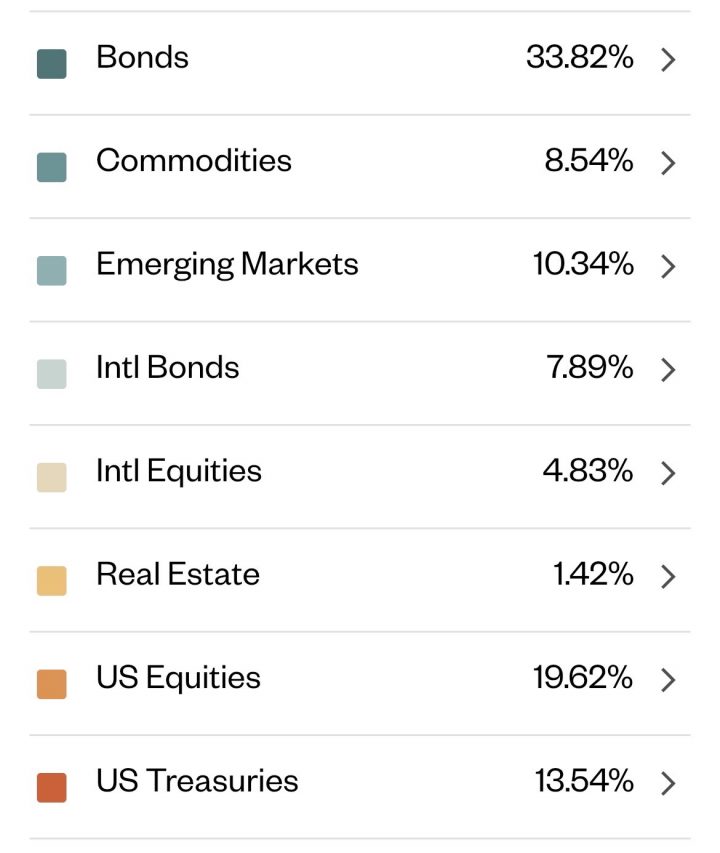 My personal returns.. Here's a screenshot from my Save app dashboard, which shows that I invested $1,000 in mid-December 2022. I don't really pay much attention to these numbers because I am committed for a full year and just like with the stock market, my final numbers may not look anything like this by the end of my term. For example, I could extrapolate my 1.69% returns for roughly 3 months out to 12 months and get 6.76%, but I don't think that is useful information.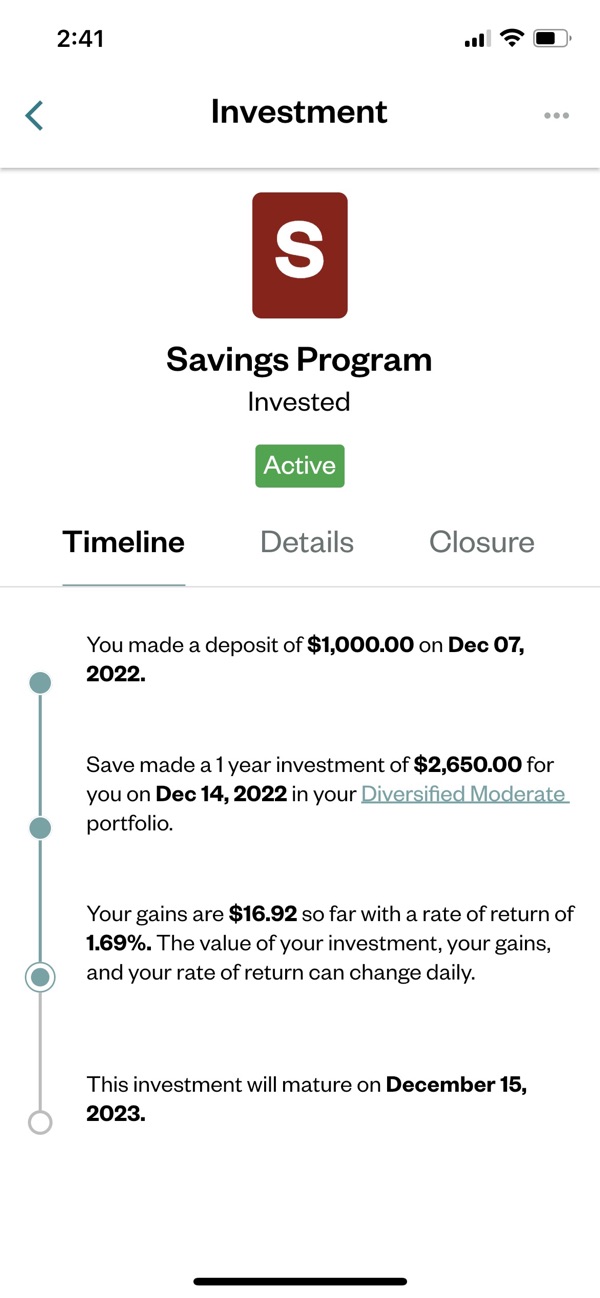 The primary reason I was inclined to make this investment was that by opening via a referral link (that's mine), I was able to get an extra $5,000 in "equivalent investments". This means I'll get my $1,000 back after a year, plus the interest amount as if I held $6,000 total. This improves my range of potential outcomes, since 8% of $1,000 is $80 but 8% of $6,000 is $480.
Finally, I was surprised to learn that the returns on Save app are taxed as long-term capital gains due to the fact that you are investing the interest and holding it for at least a full year. The long-term capital gains rate is usually lower than taxes on ordinary income, which is how traditional bank interest is treated. See this blog post for details.
Excess returns will go in my Project Free IRA Goal for 2023.
"The editorial content here is not provided by any of the companies mentioned, and has not been reviewed, approved or otherwise endorsed by any of these entities. Opinions expressed here are the author's alone. This email may contain links through which we are compensated when you click on or are approved for offers."
Save App Market Savings: Actual Performance Numbers (March 2023) from My Money Blog.
---
Copyright © 2004-2022 MyMoneyBlog.com. All Rights Reserved. Do not re-syndicate without permission.
[yuzo id=820442 ]