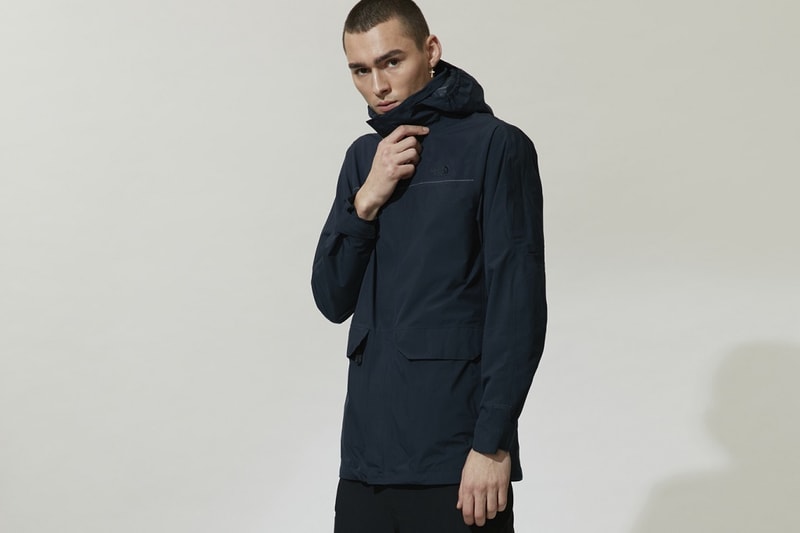 A couple weeks after adding the "Airflow" capsule to the Black Series Spring/Summer 2019 lineup, The North Face is revealing plans for an expansion of the Spring 2019 range being offered by the brand's Urban Exploration line.
Specifically, The North Face Urban Exploration is unveiling a new "Limitless" collection that's billed as a run of  "sophisticated," contemporary and "functional" pieces propelled and influenced by minimalist design, seamless craftsmanship and understated styling. Produced for those who fashionably traverse the metropolitan cityscapes of the modern era, The North Face Urban Exploration's "Limitless" Spring 2019 collection features simple yet luxe technical-minded items marked by "clean silhouettes" and well-balanced fits and styles; as an official statement reveals, these clothes are intended for wear for those heading from "office to outdoor, day to night, dry to wet weather." The North Face's creative architects breathed life into the Urban Exploration sub-label to create clothing that perfectly encapsulated the concept of progressive, smart and technically-sounded streetwear, and this latest seasonal effort continues that commitment.
The colorways that adorn the exterior of The North Face Urban Exploration's latest wares take from an "earthy palette" made up of "urban navy, four leaf, vintage white, exotic green," black, white and grey tones. Notable, standout selections from this collection include the Gore-Tex® Field Coach Jacket, the City Jacket and the DWR-coated G8 Jacket, which takes its primary inspirational cues from military outerwear.
You can take a look at The North Face Urban Exploration's "Limitless "Spring 2019 collection above.
For more, check out The North Face Urban Exploration and Kazuki Kuraishi's Spring 2019 "Kazuki Collection."
Click here to view full gallery at HYPEBEAST