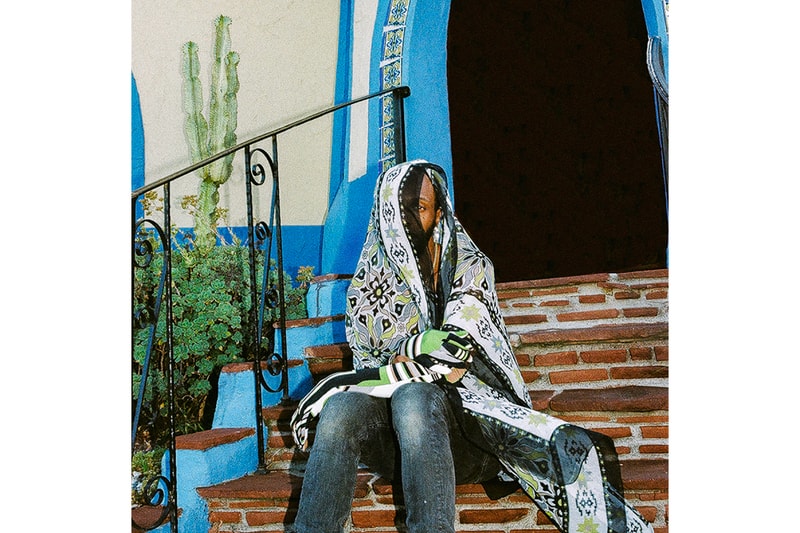 JPEGMAFIA has returned with a new single just days before his latest album, All My Heroes Are Cornballs, is slated to release. Entitled "Beta Male Strategies," Peggy's latest cut sees him honing on in his psychedelic and often abstract take on hip-hop, whereby the track remains neatly split between two distinct portions.
The track initially introduces the rapper-meets-producer with some ghost-like soundscapes — heavily-tuned samples and chords have been placed in the forefront of the instrumental, with Peggy offering up a muddy flow with «ain't no real money in rap.» Nearly a minute-and-a-half in, he opts for more fervently-abstract production, where organ-like keys and hefty guitar riffs ride alongside a stuttering bassline. JPEG also infuses some lyrical context to his album's rather outlandish title — he aptly embeds concepts of "sh*tposting" and "cancel culture," further rapping «When I die "Say what you said on Twitter right now (Right now, exactly, n*gga)/You only brave with a board and a mouse (Uh-huh)/You wasn't talkin' when I put you in the ground (Sucka)."
You can stream «Beta Male Strategies» below. All My Heroes Are Cornballs arrives on September 13 via EQT Recordings.
For more music news, Denzel Curry and slowthai have officially dropped «Psycho.»


I ? triggering u racist. Your so scared of me but your all bitchmade So can't even do anything productive with that anger, u just bitch online ? that's the bravest shit yall can come up with. keyboard warriors scared to come outside as always.

— JPEGMAFIA (@darkskinmanson) February 11, 2019
Click here to view full gallery at HYPEBEAST