Here is an offer for $20 off a single $20+ purchase at CVS stores, promoting the touchfree "scan to pay" feature of PayPal and Venmo apps. Open up your PayPal or Venmo app and look for the "Scan" option/code logo in the bottom left of the screen. Scan the following QR code below (or try this link). Then just go to a CVS store and pay using the "Show to Pay" option in your app. After completing the purchase at the full price, $20 will later be sent to your account.
Expires soon on 9/10/2021 at 11:59pm ET. One-time use only. Credit to JHClagg at SD. It says to share with friends!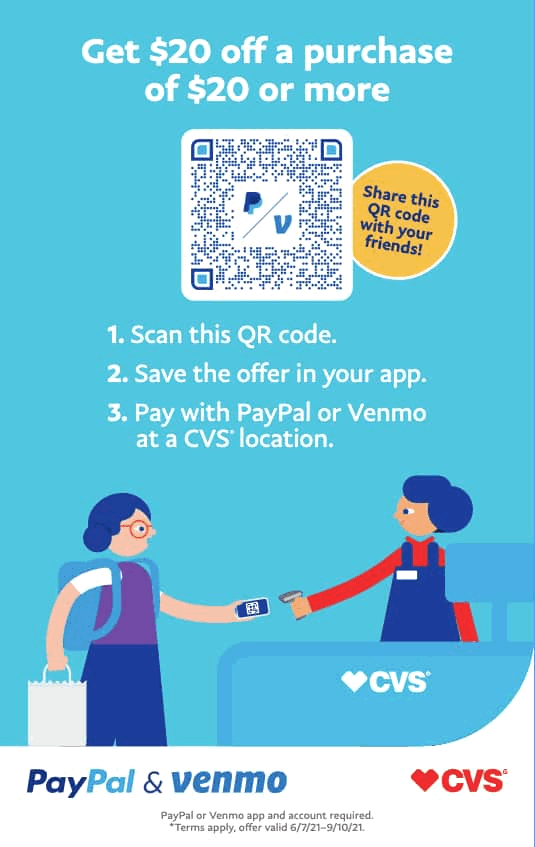 "The editorial content here is not provided by any of the companies mentioned, and has not been reviewed, approved or otherwise endorsed by any of these entities. Opinions expressed here are the author's alone. This email may contain links through which we are compensated when you click on or are approved for offers."
CVS: $20 off $20+ In-Store Purchase with Paypal or Venmo App from My Money Blog.
---
Copyright © 2004-2021 MyMoneyBlog.com. All Rights Reserved. Do not re-syndicate without permission.