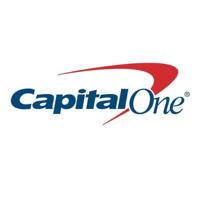 Capital One is running a $500 cash bonus promotion for new 360 Money Market accountholders. Note that if you have or had an open savings product (excludes CDs) with Capital One on or after January 1, 2016, you're ineligible for the bonus. Here are the details:
Open a new 360 Money Market account by 8/31/19 using promo code CASH500.
Deposit $50,000 or more into the account with new money from an external bank within 10 days and maintain it for the next 90 days.
Capital One will deposit the bonus into your account within 60 days following the 90-day period. If your account is in default, closed, or suspended, or otherwise not in good standing, you will not receive the bonus.
You'll also earn their current interest rate of 2.00% APY on $10,000+ balances. No monthly fees or minimum balance requirements.
(Tip via reader Bill: The 90-day "maintain balance" period is AFTER the end of the 10-day "initial funding period". So if you are counting from the opening day, that is a total of *100* days. You may wish to chat with Capital One to confirm the exact date.)
In terms of APY, you are getting 1% of your $50,000 deposit with a minimum holding period of 90 days. (If you deposit your money near the 10th day, then the minimum time you would have to keep your money there is still technically 90 days, but you'll probably go over by a few days.) This works out to the equivalent of a 4% annualized yield. 2% + 4% = 6%, so you're looking at the equivalent of a 3-month CD at 6% APY for a new money deposit of exactly $50,000. In terms of cash, your $50,000 would earn about $250 interest + $500 bonus = $750 total over 90 days.
As there is ongoing no minimum balance requirement, you can move out your money after you've safely cleared this 90-day holding period. Just make sure to keep your account open, perhaps with at least $10 in there to make sure they don't close it on you. If you were lazy and left it in there for a year, that $50,000 would earn about $1,000 interest + $500 bonus = $1,500 total, or roughly 3% APY.
Bottom line. Capital One 360 Bank has a new promotion to attract new deposits – a $500 cash bonus (1%) on a $50,000 deposit for 90 to 100 days, on top of their usual interest rate (currently 2% APY). The primary drawback is that you must deposit a minimum of $50,000. If you have or had an open savings product (excludes CDs) with Capital One on or after January 1, 2016, you're ineligible for the bonus.
"The editorial content here is not provided by any of the companies mentioned, and has not been reviewed, approved or otherwise endorsed by any of these entities. Opinions expressed here are the author's alone. This email may contain links through which we are compensated when you click on or are approved for offers."
Capital One 360 Money Market – $500 Cash Bonus on $50,000 Deposit from My Money Blog.
---
Copyright © 2019 MyMoneyBlog.com. All Rights Reserved. Do not re-syndicate without permission.